1:1 Pro services allow a requester and professional translator or proofreader to communicate together 1:1.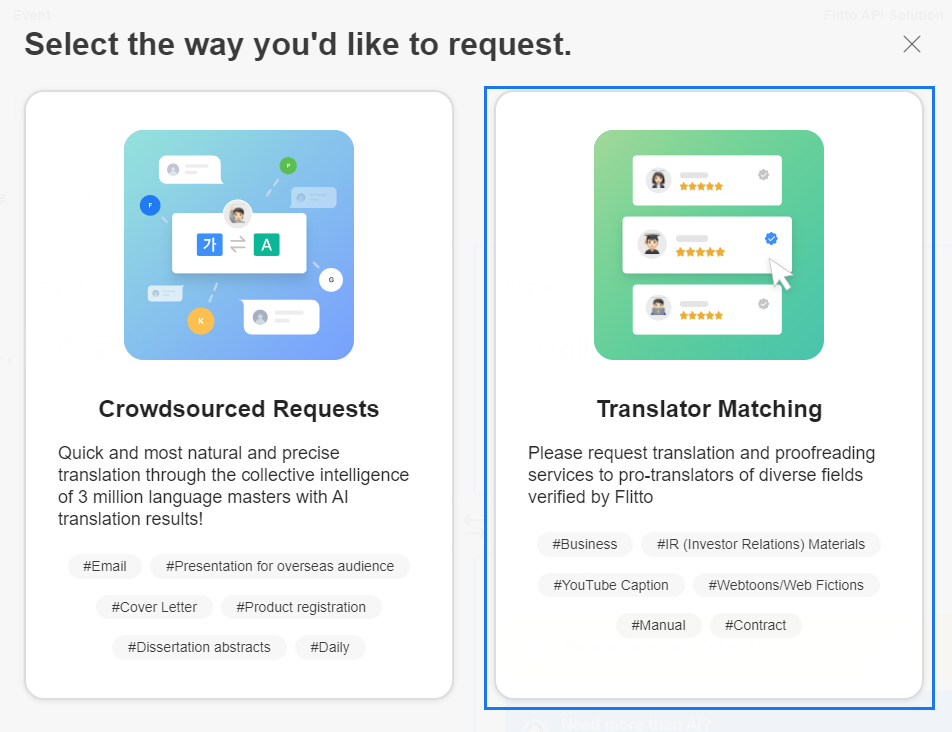 Requesting 1:1 Pro translations, changing options, and payments can only be made through Flitto's website, while the Flitto app supports checking received estimates and chatting only.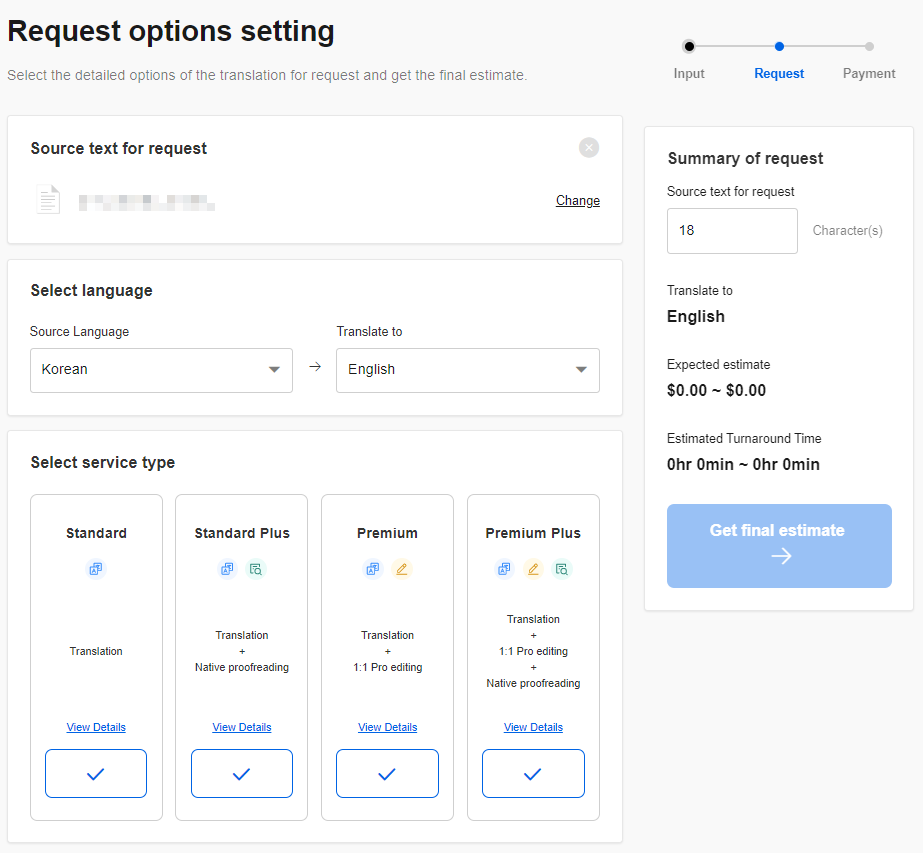 (If you wish to make payments via mobile environment, you may do so through your mobile phone's web browser.)

All Flitto professional translators and proofreaders have agreed to and comply with Flitto's 1:1 Pro terms and conditions that include a non-disclosure agreement to keep the confidentiality of your source texts.
Should a translator or proofreader disclose a source text to a 3rd party without the consent of the requestor, the translator or proofreader will be immediately revoked of their status as translator or proofreader and will be liable for civil liability for the disclosure of the source text.