Thank you for being a valued user of Flitto.
Starting December 2021, "Flitto Lite" has been launched with a new look from the existing crowdsourced translation service!
Flitto Lite provides faster and higher quality translation by reflecting MTPE, a recent trend in translation.
We hope you continue using Flitto Lite with faster and higher quality :)

1. In Flitto Lite, you can find many version of AI translations at once.
Press "How would an AI translate it?" to see all the various AI translation results.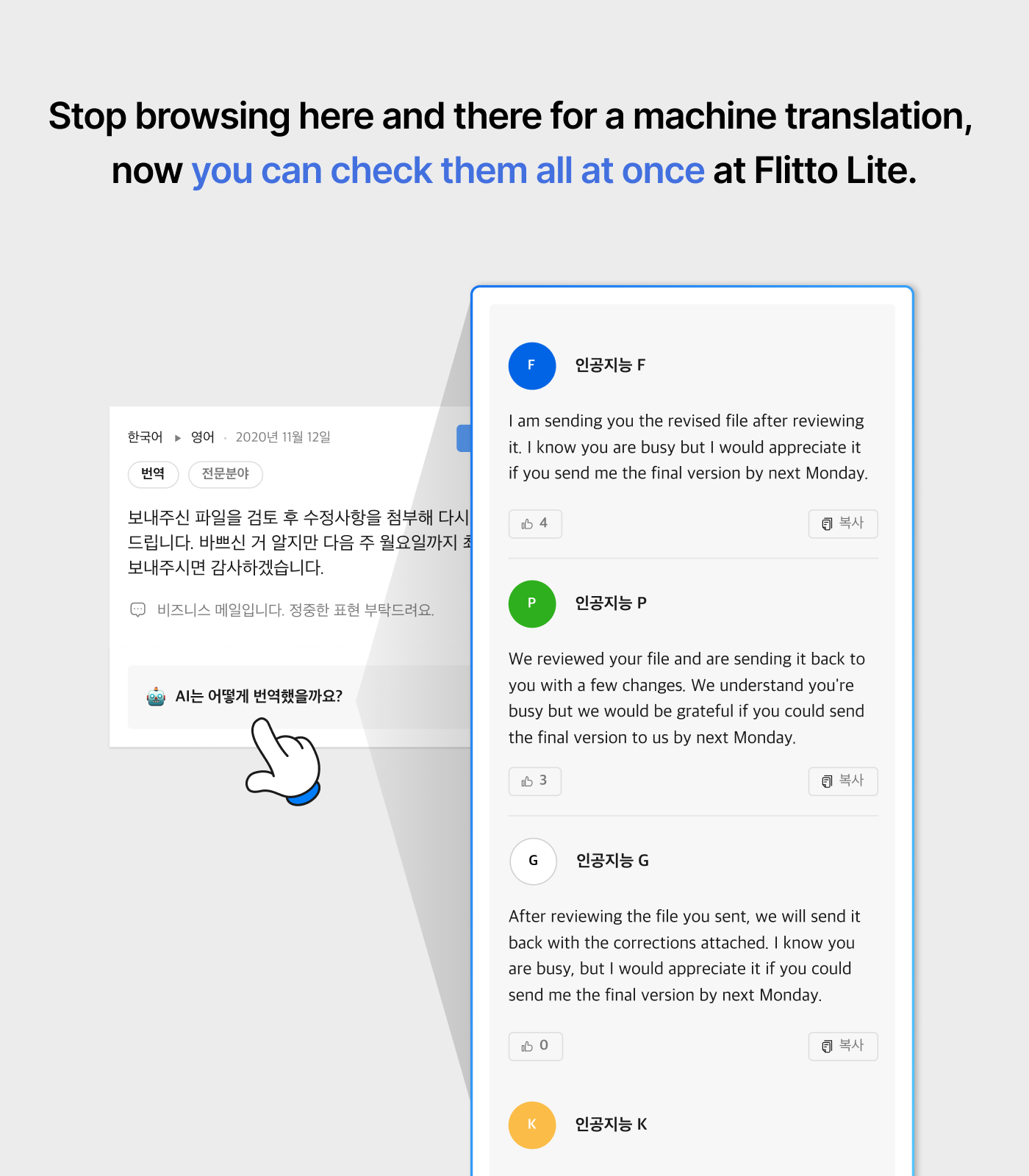 2. You can see more natural translations of 3 million translators around the world.
When you request a translation, you can receive a quick translation through notification from translators around the world.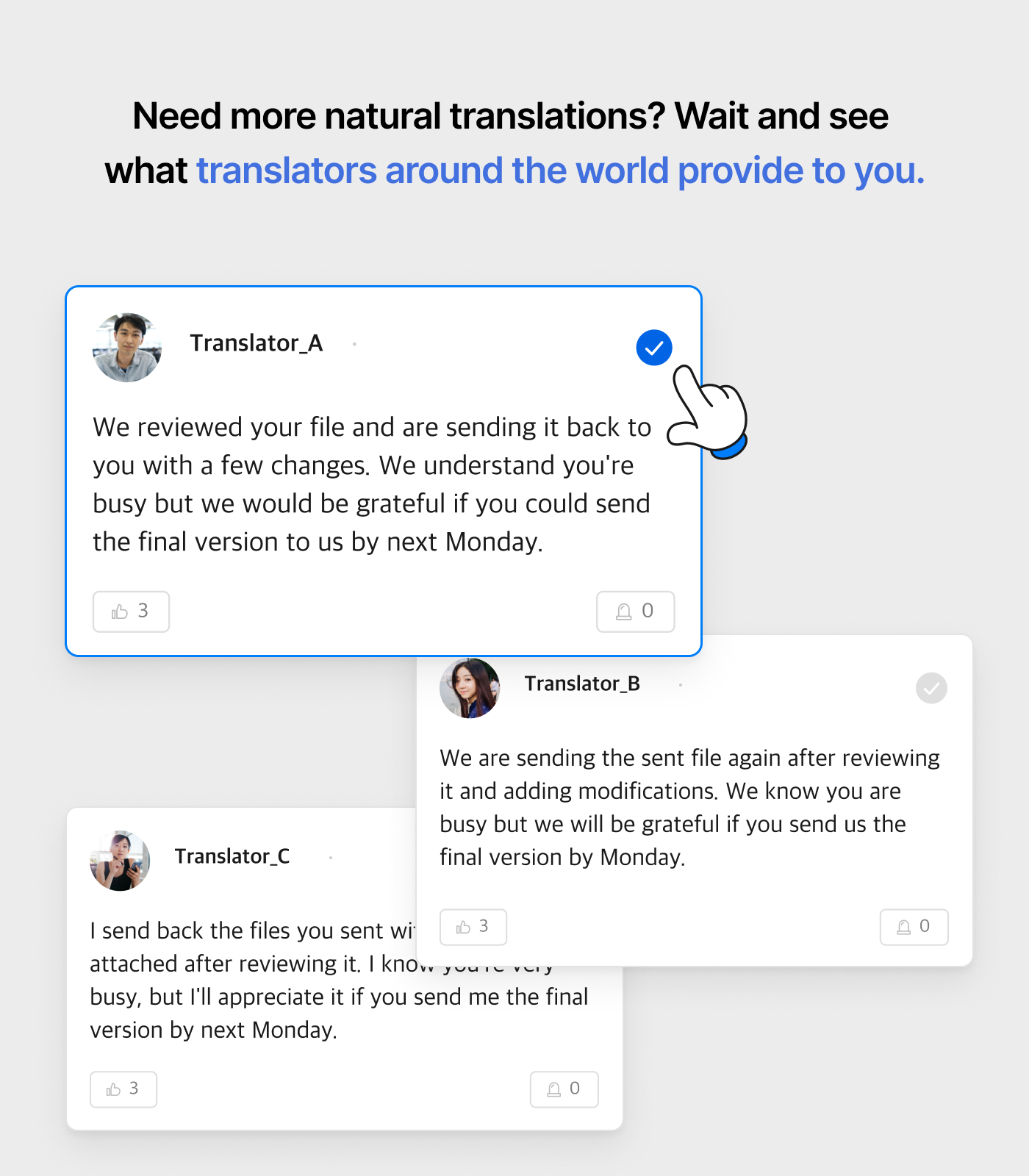 3. Check AI translations, human translations, and post-edited MT at once and choose the best one.
You can check whether the submitted translation is similar to AI translation. (High similarity with AI translations)
You can check the MTPE translation that translators have edited via AI translation results. (Edited via AI translation)