New Arcade process guide
• The New Arcade is run by a task, which is a set of multiple questions. Tasks are provided in various types, and, depending on the type, total points given, time limit, and the number of questions varies.
• The applicable task is automatically assigned to you according to the user information submitted during sign-up and exposed on the main page. You can participate in up to 3 tasks at the same time, so to work on more tasks, please complete your current task first!
* But, you can work on only one task at the same time for the same language pair and same task type.
• Once you submit the answers for all questions in the task, you can receive points if you pass after the review. (But, there can be a case where points are given without proofreading depending on the task type). Since the conditions on providing the points may differ by each task type, make sure to refer to the detailed guide!
📕 In-depth Guideline Link for Task Types
🔗 Machine Translation Post Editing
🔗 Review - Machine Translation Post Editing
🔗 Human Translation
🔗 Review - Human Translation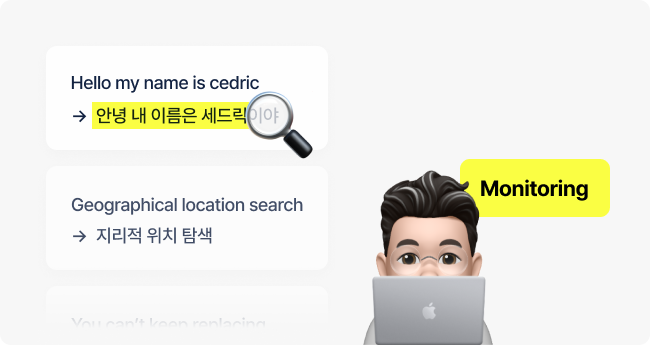 • To prevent dishonest participation, all task types are subject to monitoring at all times. If you are caught through the monitoring, you may receive restrictions on your task participation.
For detailed information, please refer to the user restrictions guide